For the first time in the York Catholic District School Board's history, nine students – seven of whom are from Markham – have earned a perfect average.
"A perfect average is an exceptional accomplishment and no doubt the result of many years of hard work and commitment to their studies," says Mary Battista, Interim Director of Education. "I am very proud of their achievement, especially in light of the challenges over the past year and a half. I am sure that their future will be bright and full of exciting opportunities."
Three of the students graduated from Father Michael McGivney Catholic Academy International Baccalaureate (IB) Programme in Markham. Fiona Dan Chang will study chemical engineering at the University of Toronto in September. "The course material was interesting, and it taught me how to stay organized and develop good studying and time management skills," she says of the IB Programme. "I think it has prepared me well for university."
Shveta Suresh will study clinical psychology at Western University in London. "I'm super passionate about mental health and combating the stigma around it," she says. "I liked planning mental health initiatives, helping younger students and I made a lot of friends through the many leadership opportunities at McGivney. Participating in extracurriculars really enhanced my high school experience."
Caroline Francis will study life sciences at U of T and says the COVID-19 pandemic confirmed her dream of becoming a doctor. "I learned so many things about what doctors do that aren't necessarily clinical, like the importance of education through social media. I have so much more appreciation for doctors now," she says.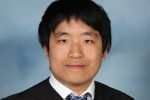 Edward Wang graduated from the STEM+ Focused Laptop Program at St. Augustine Catholic High School in Markham and will go on to study computer science at the University of Waterloo. "I would like to build upon my knowledge to create meaningful change in society that will improve the lives of others through software and technology," he says. "I am driven to succeed by a determination to make my parents proud and to always try to be the best I can be."
Geethan Baskaran graduated from St. Brother Andre Catholic High School in Markham and will study health sciences at McMaster University in Hamilton. "I try to put my full self forward and aim to excel in every subject area to reach my full potential," he says. In addition to academics, Geethan also pursued several extracurricular activities, including music and two research internships. He graduated with his twin brother, Brevin, who earned a 96.83 per cent average.
Brian Gao of St. Robert Catholic High School in Thornhill also earned a perfect average while holding down a part-time job and will study systems design engineering at the University of Waterloo. "I get great personal satisfaction from achieving the goals I set for myself. I like to challenge myself to do well," he says. "I also liked the academic culture at St. Robert; I never had a teacher I didn't like there."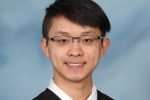 Fellow St. Robert graduate Matthew Wong will study biomedical engineering at the University of Waterloo. He credits some of his success to planning ahead. "I made time last summer to prepare for my Grade 12 year and build routines prior to September, which freed up time during the school year to focus on extracurriculars and university and scholarship applications," he says.
Top photo: Caroline Francis of Father Michael McGivney Catholic Academy in Markham. All photos courtesy of the York Catholic District School Board.