Ah yes, it's that time again where we all do our civic duty and participate in an election supposedly no one wants, but everyone is going to get.
It also may be hard for the average voter to get excited about a summer writ drop while they are still trying to enjoy the hot, sunny weather and forget that fall is around the corner.
But there are a bunch of political types that are eating this up and campaigning down the streets of your community in support of their candidates as you read this.
Markham–Stouffville
Locally in Markham Stouffville, Ben Smith, a long-time resident of the area and a Public Relations strategist, will carry the mantle for the Conservatives this time around. He'll take on Helena Jaczek, the well-liked former provincial cabinet minister and now Liberal MP for the area.
Smith points to his grounding in the community when he's asked why local residents should vote "blue" this election.
"I'm proud to be a product of Markham-Stouffville," he said. "It's where I was born and raised, grown my business and served my neighbours.
"I believe our community deserves a leader that will work hard for Canadians while creating good jobs, unleashing innovation, investing in mental health and making it easier to afford a home and start a family."
Jaczek, the political veteran who served in provincial cabinets of the Kathleen Wynne and Dalton McGuinty provincial Liberal governments, was recruited in 2019 to battle former Liberal member for the area, physician Jane Philpott who, after being turfed from the federal Liberals, ran as an independent.
Jaczek is also a physician, although not practicing, and has been active in the administration of health care over her political career, most recently serving federally as part of the Standing Committee on Health during the recent COVID-19 crisis.
Now her attention will be focused on explaining how her government has served the people of Markham-Stouffville and why an election is needed.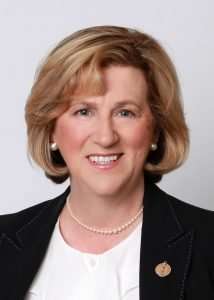 "I've been working hard to serve the people of Markham-Stouffville, as York Region's commissioner of public health, as the Member Provincial Parliament and, since 2019, as the federal Member of Parliament," Jaczek said. "I have experienced firsthand the strengths of this community and the challenges we face, and it is that experience and leadership that I bring to the table as your Liberal candidate.
"The decisions the government makes right now will define our children's future. We believe Canadians deserve a say in shaping those decisions and that future."
Markham–Unionville
In Markham-Unionville, Paul Chiang has taken up the Liberal charge to unseat Conservative incumbent Bob Saroya, who has served in two parliaments. Chiang has been on the phones and doing old-fashioned door-to-door canvassing blitzes since before the election was called.
A well-liked former York Region police sergeant with the Diversity and Cultural Resources unit, Chiang speaks an impressive eight languages which is always handy in a diverse riding like Markham–Unionville.
Chiang will run the Liberal record front and centre in his pitch to voters.
"We lowered taxes on the middle class and small business, we are making Canada-wide accessible and affordable childcare a reality, and we are investing $2.5 billion into affordable housing for working Canadians of all backgrounds, including young families," he said.
"As a former police officer, I was pleased that our Liberal government took concrete action on gun control by banning assault rifles."
Chiang, though, will have a tough go against Saroya who has twice defied the red wave and has proven to be a capable and determined campaigner. The personable Saroya is at his best in one-on-one conversation and has worked that strength personally canvassing practically every house in the riding last election.
Saroya will be taking the Liberals to task on their record.
Markham–Thornhill
In Markham–Thornhill, long-time Justin Trudeau ally Mary Ng, who served the last parliament as Minister of Small Business, Export, Promotion and International Trade, will be a formidable foe for Conservative newcomer Melissa Felian.
Felian, interestingly, is a career civil servant serving currently as the Senior Program Officer for the Universal Broadband Fund with Innovation, Science and Economic Development. She holds a Masters degree in Public and International Affairs.
But Ng has a high public profile and deep political roots, working in the backrooms of power after attaining a politics degree before jumping into the fray in 2018 as a candidate.
"Our Liberal team has a proven track record of being there for families by improving access to affordable childcare, supporting diverse entrepreneurs with the right tools to succeed, and creating safe and accessible communities through strong gun control and transit investments like the Yonge North Subway extension," Ng said. "We have the right plan, the right team and the proven leadership to finish the fight against COVID-19."
Paul Sahbaz, a DC comic enthusiast and avid progressive who studied politics at Ryerson, will carry the NDP banner this election while Mimi Lee, a financial analyst, will try to gain some votes for the Green Party.